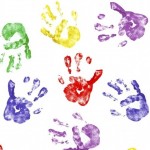 Welcome Back !
Céad Míle Fáilte
Dear Pupils & Parents,
Welcome to our new school year 2019-2020. This year we look forward to new learning, good friendships and positive attitudes.
Over the summer months our new school field has been developed - a boundary wall and ramp have been built to enclose the property. The surface has been made safe and the field has been reseeded. All of this work is due to the generosity of parents and friends of Shountrade.
Our school entrance is being upgraded at the moment and this work will be completed by the end of the month.
A word of thanks to our wonderful Parents Council who, once again, have delivered all books covered and labelled as part of the Book Rental Scheme. The organisation and work by this energetic team is to be commended – a wonderful service for parents by parents! Well Done!
Finally, words of encouragement and thanks to all parents for their continued support given in many ways. We are all partners in education – parents, pupils and teachers and we work as a team to challenge every pupil to reach their full potential.
We look forward to yet another positive and successful year.
Staff
A warm welcome to Mr. Costelloe (4th). We wish him every success in our school. Mr. Costelloe is a past pupil of Shountrade National School. On completing his degree in Mary Immaculate College of Education, he won a scholarship to University of Glasgow where he completed a Masters in Inclusive Education. We look forward to his new ideas and we hope he will be very happy here.
New Pupils
A céad mile fáilte to our new Junior Infants who are now well & truly members of our 'school community'.
Our Junior Infants have settled in very well & we wish them a wonderful life-long love
of learning.